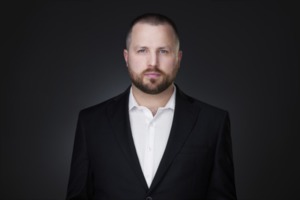 Born and raised in a small town in northern British Columbia, Thomas had always imagined himself a small town sort of person. It wasn't until he came for a month-long visit with his Father who was living in Edmonton at the time, that he finally learned what being in the city had to offer. Within a week he was living here full time.
After spending much time in oilfield construction and heavy equipment operating, he was able to finally afford to build his own house. It was during this process he learned he had a passion for real estate. Particularly interested in residential real estate, Thomas believes that real estate investing has the potential to be the foundation of a healthy retirement plan and wants to use what he has learned to help people not only buy their first homes, but also invest in their futures.
Thomas values honesty above all things, and will always do his best to make sure his clients have the correct information they need to make informed decisions. Having recently married and starting a family of his own, he now feels he has a broader perspective that he didn't have before, and he now understands that it's about more than buying a house, it's about making a home and building a future.